What are you supposed to do when one of your vital home appliances stops working? Dishwashers, refrigerators, ovens, and other appliances are important parts of our daily lives. When they break down or start acting strange, it can prevent you from getting through your daily to-dos. That's why you need an experienced and qualified appliance repair team. Mr. Appliance of Mid Michigan offers appliance repairs in Midland, Michigan, and the surrounding areas. You can always trust us to perform high-quality work because our parts and workmanship are guaranteed. Learn more about our appliance repair services!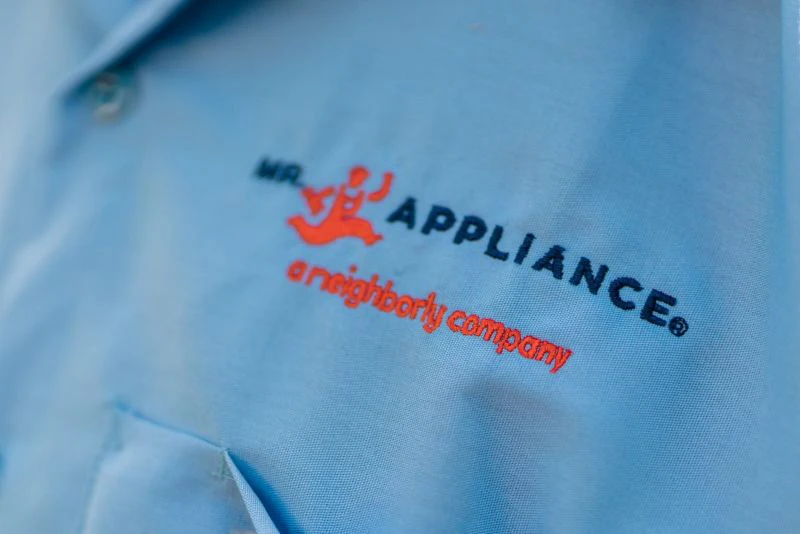 Mr. Appliance of Mid Michigan Does It All
The world of home appliance repairs can be intimidating to the average person. When you call in a team of home service professionals, you want to have confidence that they can handle your particular repair. Mr. Appliance of Mid Michigan has a team of technicians who are highly experienced in repairing all standard home appliances. Whether you need help replacing a belt on your washing machine or a thermocouple on your oven, you can always expect our team to know what to do. Some of the appliances we regularly service include:
Grills
Freezers
Microwaves
Dishwashers
Ice machines
Wine coolers
Refrigerators
Clothes dryers
Clothes washers
Trash compactors
Garbage disposals
Ovens, stove tops, and ranges
And more!
Signs That You Need Appliance Repairs
It's not always easy to know when you need a local appliance repair team. Sometimes, it's obvious, such as when your refrigerator is at room temperature. Other times, the signs of an impending failure can be much more difficult to detect. It can be useful to understand some of the early warning signs of a breakdown. Repairing appliances early will result in less downtime and less disruption to your life. Below, you will find a few of the times when you should call Mr. Appliance of Mid Michigan.
Strange Noises
In many cases, you can hear your appliances starting to fail or malfunction. Not all noises are cause for concern. It's fairly typical for refrigerators to emit a low hum or washing machines to rumble a little. However, unusual noises should be investigated by a team of appliance repair professionals. Things like motors and broken belts can begin to make noises. So, if you notice any banging, clanking, grinding, or thumping in your appliances, call Mr. Appliance of Mid Michigan for appliance repair services as soon as possible.
Appliances That Are Leaking
Sometimes, you'll know that you need kitchen appliance repairs when an appliance begins to leak. Pools of water around refrigerators, freezers, and dishwashers are a surefire sign that you have an issue. Often, leaks are the result of minor problems, like cracked hoses or loose connectors, but they can also be hints that you have a more serious problem.
Unusually High Utility Bills
While your gas, water, and electric costs may fluctuate slightly, your utility bills should remain relatively consistent. When you notice an inexplainable spike in a utility bill, an appliance might be to blame. As some appliances begin to fail, they can start to guzzle energy, gas, and water. You might not notice this on a daily basis, but when you get your monthly bill, it can throw you for a loop.
Appliances Not Operating Properly
It might go without saying, but you need appliance repairs if your appliances stop operating properly. You might think this is a little obvious, but homeowners often ignore small failures in their appliances. For instance, if you notice that your clothes dryer needs two cycles to fully dry clothes, that is a sign that it is not working properly. Many homeowners ignore these issues as long as their appliance still gets the job done. However, this can be a warning sign of an impending failure that we might be able to prevent if we intervene early enough.
Schedule an Appliance Repair Appointment Today!
Thank you for taking the time to meet our team and learn about our services. Homeowners in the Midland area have come to associate us with exceptional service and honest craftsmanship. That's because we treat every customer the way we'd like to be treated. Our team offers upfront, flat-rate pricing for all services, charging by the job, not the hour. On top of that, we offer a guarantee on all parts and workmanship. So, you can always count on us to get the job done right the first time. Contact us today to schedule your appliance repair appointment!