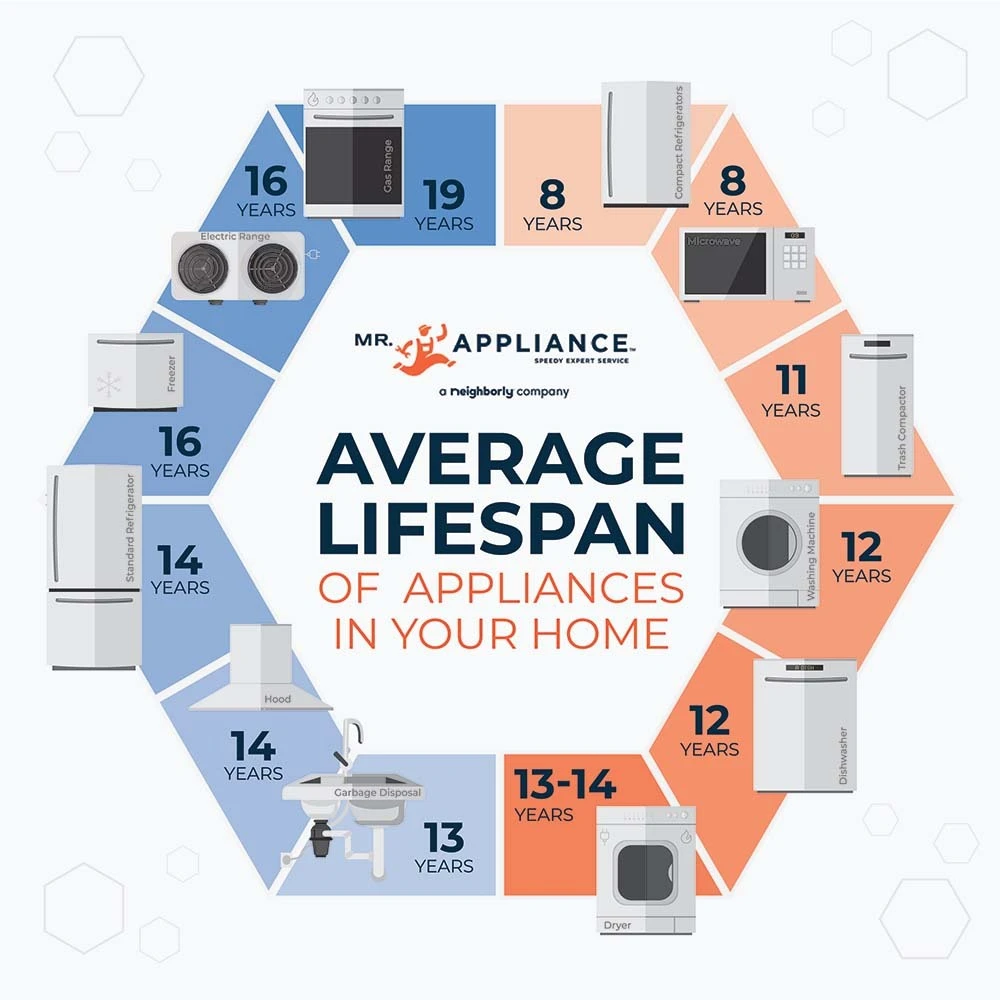 As homeowners ourselves in Fort Myers, we understand how important our home's appliances are to our daily lives. From daily tasks like washing dishes to weekly chores like laundry can become more difficult to complete when you appliances gives you trouble.
Whether you're dealing with a leaky dishwasher or wobbly washing machine, turn to our locally owned and operated team in Fort Myers. When you need to get your favorite appliance working like new again, turn to Mr. Appliance.
Call us or book your service online. No matter the appliance, count on us for quick and expert home appliance repair in Fort Myers.
At Mr. Appliance of Lee County, our team provides you with reliable repair services, so you don't have to replace your favorite appliance. Instead of grabbing your phone to order a new model the next time your appliance begins to act up, give our team of repair experts a call. From the kitchen to the laundry room, our repair technicians can provide a variety of appliance repair services for your whole home.
Our Residential Appliance Repair Services
From your kitchen to your laundry room, you can count on our speedy, expert service to get your broken appliance up and running in no time flat!
Kitchen Appliance Repairs
Our kitchen appliance repair services include:
Dishwasher repairs
Garbage disposal repairs
Wine cooler repairs
Freezer repairs
Ice machine repairs
Laundry Appliance Repairs
Our laundry appliance repairs include:
This list is just the beginning of what our team can repair, right in your home. Our team of repair experts has the experience, knowledge, and skills to get your favorite appliance working again like new in no time at all.
With our expert training, you can rest assured that your appliance repair technicians will leave you with a high-quality repair that is sure to last.
Click here to schedule a repair for your appliances in Lee County, FL with our professionals today. Or give us a call.
Why Should I Call A Professional for My Appliance Repairs?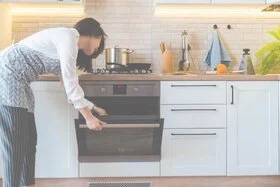 While your first instinct may be to open up a shopping app and purchase a new appliance, this can often be a major waste of money, time, and resources. When you turn to Mr. Appliance, you're not only making sure that your appliance is going to be fixed, but you're also saving thousands of dollars on a new model that does the same exact thing.
Some benefits of choosing a professional for your home's appliance repair include:
Saves You Money – Many homeowners don't realize how much money you can save on repairing your appliances when compared to replacing them. When damaged, appliances require more energy to complete your daily tasks. Not only do our services get your appliance back to working order, but it also ensures it's working efficiently for you and your family. And this isn't only for bigger appliances, as our services are designed for all the appliances in your home. Many of our customers are surprised at the amount of money one can save on the smallest residential appliance.
Convenient Services – At Mr. Appliance, we strive to provide you the ultimate convenience by delivering worry-free appliance repair experiences. Not only are our teams quick and efficient, but you can also rely on them to be there when you need them most.
Save Your Favorite Appliances – By far one of the biggest benefits of professional appliance services, our ability to save your favorite appliance continues to go unmatched. Whether it's an appliance you received as a gift or it's a model you can't find in stores anymore, you can rely on our team to restore your appliance to like-new condition.
Long-Term Solution – Instead of falling into the vicious appliance repair cycle, our appliance repairs are long-term solutions for the future success of your appliances. Even the most broken and stubborn appliances can be fixed by our expert team. Plus, with our experience and quality supplies, you can rest assured that your appliance will continue to run long after we're gone.
While you may be tempted by a DIY approach to appliance repair, it is also recommended to turn to a team of professionals for help. Our team has services thousands of makes and models, so you have the ultimate peace of mind.
You'll know that we'll be able to provide you with services for your specific model. Appliances, both big and small, can be repaired by our Fort Myers home appliance repair specialists.
Give us a call or contact us online to learn more about our Fort Myers appliance repair services!
How much does a refrigerator repair cost?
The cost to repair your fridge ultimately depends on the issue, the type of repair that's needed, and the parts that are needed. The more expensive your fridge was at the time of purchase usually will result in more expensive repairs. Mr. Appliance of Lee County always provides upfront pricing and flat rates for refrigerator repairs.
We also waive your service fee if you proceed with our recommended repair! But folks are able to save quite a bit of money by going the refrigerator repair route over buying a brand new fridge.
The Fort Myers Mr. Appliance Difference
At Mr. Appliance of Lee County, we believe in fixing your home appliances, rather than replacing them. From our free estimates to your appliance repair, we hope to provide you with superior customer service throughout your whole experience with our team.
Some reasons why customers continue to turn to Mr. Appliance include:
You will be assisted by a professionally trained, knowledgeable, and qualified expert
We treat you and your home with care, respect, and kindness
Our workmanship and parts are guaranteed to give you the ultimate peace of mind
We offer upfront, flat rate, and transparent pricing on all of our services
With our contactless authorization and payments, flexible and convenient scheduling, and superior technicians and service, there's no question why Mr. Appliance is continually chosen over the other appliance repair companies in Fort Myers and beyond. When you're ready to experience our difference, give us a call. Within one call, you'll be on your way
Need Fort Myers appliance repair? Give us a call today, contact us online, or click here to schedule your appliance service with our team of trusted and experienced experts.