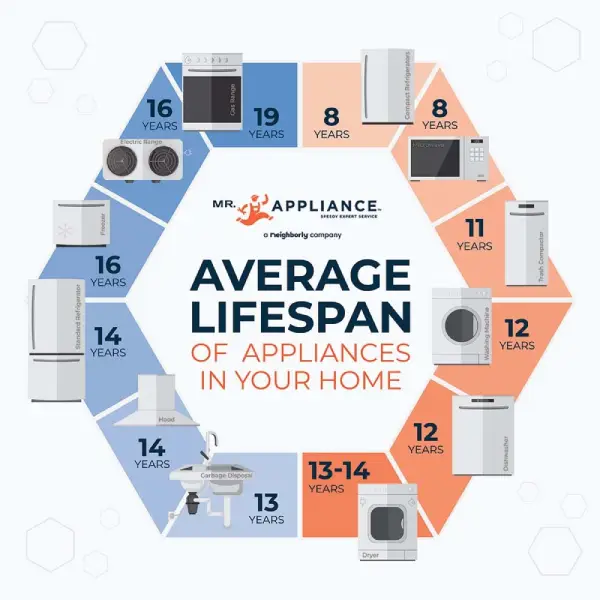 Everyone has a favorite appliance. Maybe you love to cook, so you could never live without the gas range. Or a cold drink is the best thing at the end of the day, which means your refrigerator is vital to your routine. Do you hate doing the dishes? It would not be fun if the dishwasher stops working, then.
Some of the issues we provide kitchen appliance repairs for include:
Excessive frost buildup in the fridge or freezer
A leak in the refrigerator hose
The freezer door isn't sealing properly
The dishwasher isn't washing the dishes well
A stove burner is not turning on
There is a clog in the water filter of the ice maker
The ice maker is producing cubes too slowly
The garbage disposal is clogged
There are sparks emitting from the microwave
The microwave turntable isn't working
Strange noises are coming from the exhaust fan vent hood
The exhaust fan is performing poorly
A wine cooler isn't keeping wine at the right temperature
There is a jam in the trash compactor
The trash compactor has trapped food particles
The outdoor grill stopped working
No matter what the issue is, the licensed and insured specialists at Mr. Appliance of Chattanooga are here to help. But you don't need to take our word for it – check out these recent Chattanooga appliance repair reviews to see what other homeowners say about working with our appliance repair specialists.
Ready to get started with a Chattanooga appliance repair expert? Schedule your service online or call us today!
Quality Laundry Room Appliance Repair
The convenience of a fully stocked laundry room cannot be undersold. With support from a national brand that's been helping homeowners keep laundry day running smoothly since 1996, we're local to Chattanooga.
Call anytime to schedule repairs for washing machines and dryers, along with full dryer vent cleaning in Chattanooga. This might not be a "repair," but ensuring the cleanliness of dryer vents is crucial to your home's safety – and that's a top priority.
No matter what type of appliance you have, whether it's a top-load, front-load, or combination unit, our Chattanooga appliance repair specialists got you covered. Our careful repair process will have things back to normal in next to no time.
Best Appliance Repair Near Me
Before beginning any work, we will conduct a thorough inspection of the problem to determine the best solution. We will share our findings with you along with transparent pricing so that you can make the most informed decisions. And every service comes with the Neighborly Done Right Promise™, a satisfaction guarantee for your peace of mind. We're happy to talk through what is happening and how we might be able to remedy the situation.
If you're unsure whether you're due for repairs or if we can help, don't hesitate to reach out to us online! Call for appliance repair services in Chattanooga, TN.