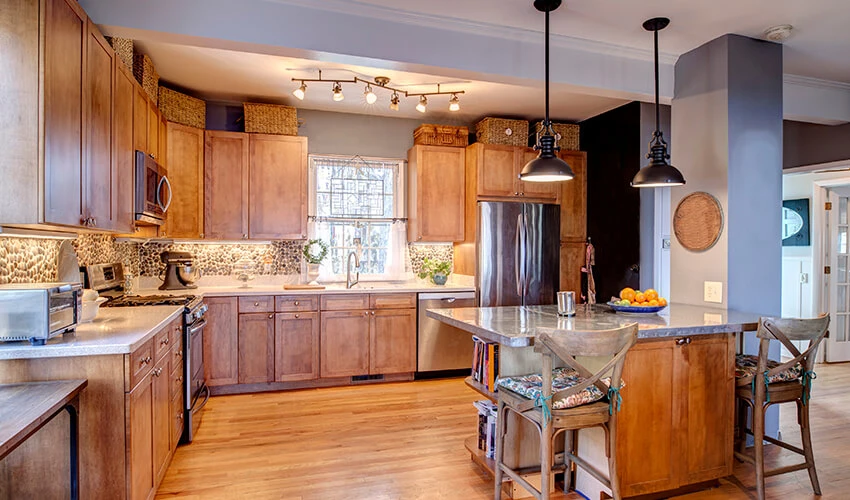 When a small appliance like a microwave breaks, many people throw it out and buy a new one. But sometimes repairing the appliance would be more economical. Here's a guide to help you decide when small home appliance repair is worth it.
Is It Worth Repairing a Microwave Oven?
If your microwave is relatively new and the repair costs less than replacing it, the fix is worth it. But are microwaves worth repairing if something major is broken? Probably not. Consider getting a replacement appliance for about $100, which should work for 7 to 10 years.
In general, the microwave problems worth fixing include these:
Interior light malfunction
Door switch problems
Broken touch pad
However, these problems usually warrant replacing your microwave:
Loud noises while cooking
Loud buzzing when you hit the Start button
Extended cooking times
Mr. Appliance® would be glad to assess your microwave's condition and let you know if microwave repair is worth it. Just reach out to your local team or schedule service online.
If you think your electrical system is the issue instead of your appliance, reach out to Mr. Electric®, our fellow Neighborly® brand.
Should You Repair or Replace a Toaster/Toaster Oven?
There aren't too many things that can go wrong with these simple appliances. Here are some examples of common toaster or toaster oven problems:
Blown fuse, resulting in no power
Bad timer, causing the unit not to shut off automatically
Bad thermostat, leading to no heat or unregulated heat
Toaster oven door issues
Toaster spring mechanism issues
Because these problems are so basic, it's usually worth the time and effort to repair a toaster or toaster oven—provided you can find the replacement parts. Some manufacturers don't make replacement parts available to consumers. If you can't find a replacement fuse, timer, thermostat, or other necessary component for this small home appliance repair, your only option is to replace your toaster or toaster oven.
Note: Most Mr. Appliance locations do not provide toaster or toaster oven repairs. Call your local team to be sure.
Is Repairing a Wine Refrigerator Worth It?
When you have a prized collection of wine chilling in your wine cooler, you may be distraught to discover that the appliance isn't working properly. Fortunately, you may be able to repair it for a lot less than the cost to replace it.
How to repair a wine refrigerator that has a minor issue:
If the wine cooler won't turn on, make sure the power cord is tight and that the circuit breaker isn't tripped.
If the air is too humid in the wine cooler, make sure the evaporator fan has adequate air circulation. If the fan runs loudly, lubricate it.
If the temperature is too warm, vacuum the condenser coils. Test the door gasket for a tight seal, and repair or replace it if there's damage. If the temperature problem persists, check the circuit board, and replace it if necessary.
If the dual-zone temperature isn't working properly, check the thermostat settings.
If frost builds up in the wine cooler, check and adjust the defrost timer as needed. Store the cooler at room temperature to reduce ice buildup.
If you can't get your wine cooler to function normally, consider calling a small home appliance repair service such as Mr. Appliance. Our wine refrigerator repair experts are familiar with a wide variety of brands, and they can advise about whether to repair or replace the appliance.
How to Fix Small Appliances of All Kinds
Sometimes, small home appliance repair is as simple as sourcing an OEM part and popping it in—or, if it's under warranty, calling the manufacturer. Other times, the repair requires electrical knowledge and appliance expertise. When you're unable to fix something yourself, you can count on Mr. Appliance to provide a diagnosis and recommend the best way forward.
The small appliances we commonly repair are microwaves, wine refrigerators, ice makers, garbage disposals, trash compactors, and vent hoods. Check with your local team to learn more about their small home appliance repair offerings, or
schedule appliance service online
today.