Your dryer is a convenient appliance that simplifies your laundry routine by quickly and effectively drying your clothes. When your dryer malfunctions, you can rely on Mr. Appliance of Baytown for professional dryer repairs in Baytown, TX. We understand the importance of a properly functioning dryer and the frustration that comes with a malfunctioning unit. Whether your dryer has completely stopped working or is running inefficiently, resulting in clothes that are still damp or taking too long to dry, our team is here to help. If you're experiencing high energy bills or any other dryer-related issues, get in touch with us today to schedule a repair service for your clothes dryer.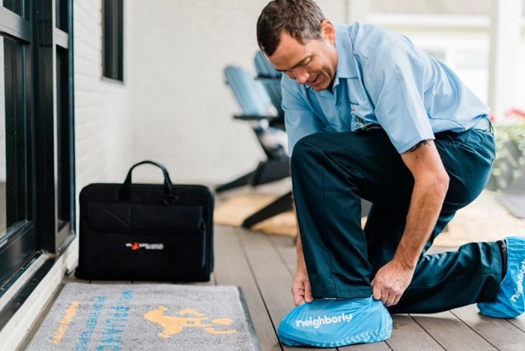 Comprehensive Dryer Repair Services
Our experienced dryer experts are equipped to handle all your residential dryer repair needs. We provide accurate estimates for dryer repair costs in Baytown, Highlands, and Mont Belvieu, TX. Our services include thorough inspections, diagnosis of issues, and prompt resolution—all in a single visit. We repair both gas and electric dryers and offer vent maintenance services. Whether your dryer's tumbler needs repair or your dryer vents require cleaning, our team has you covered. Electric dryers, which are more affordable and easier to install, have minimal exhaust requirements and utilize steam venting. Gas dryers, while initially more expensive, are energy-efficient, saving you money on energy costs. However, they require specialized venting.
Resolving Common Dryer Problems in Your Home
At Mr. Appliance of Baytown, we have the expertise to address a wide range of common dryer problems, including:
No heat production: If your dryer drum is spinning without generating heat, the issue may lie with a faulty fuse, temperature switch, thermostat, or heating coils.
Non-operational dryer: If your dryer isn't running at all, check the power connection and circuit breakers. A non-operational dryer could be caused by a defective thermostat, broken start switch, or damaged terminal block.
Drum not spinning: When the motor runs but the drum fails to spin, it may indicate a broken belt or problems with the motor, roller, or idler pulley.
Overheating dryer: An excessively hot dryer can pose safety hazards and requires immediate attention. Possible causes include a malfunctioning thermostat, clogged vents, or faulty heating coils.
Servicing All Dryer Brands
At Mr. Appliance of Baytown, we offer repair services for all major dryer brands, such as Maytag, Samsung, GE, Whirlpool, LG, and more. Our skilled technicians can replace damaged or worn parts, including the following:
Motors
Timers
Thermostats
Belts
Heating Coils
Rollers
Switches
Idler Pulleys
Fuses
Temperature Switches
Why Choose Us for Professional Dryer Repair Services?
When it comes to residential dryer repair services in Baytown, there are several reasons why Mr. Appliance should be your top choice. First and foremost, our team of experts at Mr. Appliance of Baytown is highly skilled and experienced in handling all types of dryer repairs. We have a deep understanding of the inner workings of various dryer brands and models, allowing us to quickly diagnose and resolve any issues you may be experiencing.
Additionally, we prioritize customer satisfaction and aim to provide exceptional service from start to finish. Our technicians are professional, courteous, and efficient, ensuring that your dryer repair is completed promptly and to the highest standards. Furthermore, at Mr. Appliance, we believe in transparent pricing, and we offer competitive rates for our services. You can trust us to provide an accurate estimate and fair pricing for your dryer repair needs.
Lastly, we are committed to using quality replacement parts and employing reliable repair techniques, ensuring the longevity and efficiency of your repaired dryer. When you choose Mr. Appliance of Baytown for dryer machine repairs, you can have peace of mind knowing that your residential dryer repair is in the hands of experts who are dedicated to delivering exceptional results.
We Also Repair Washing Machines
At Mr. Appliance of Baytown, we go above and beyond by offering not only expert home dryer repair services but also comprehensive washing machine repairs. We understand the importance of a properly functioning washing machine in maintaining clean and fresh laundry. Our skilled technicians have extensive knowledge and experience in repairing a wide range of washing machine brands and models. Whether your washing machine is not draining properly, experiencing spin cycle issues, leaking, or any other problem, our team is here to provide efficient and reliable repairs. We utilize advanced diagnostic tools to identify the root cause of the issue and implement effective solutions to get your washing machine back in optimal working condition. With our commitment to exceptional service and customer satisfaction, you can trust Mr. Appliance of Baytown to handle all your residential washing machine repair needs with professionalism and expertise.
Schedule Your Dryer Repair Service
In addition to repairs, our appliance professionals provide maintenance services to prolong your dryer's lifespan, enhance energy efficiency, and ensure safety. We fix dryers of all makes and models. Don't hesitate to contact us today to schedule your dryer appliance repair service.