Commercial ovens, stove tops, and ranges are essential appliances in the food service industry, playing a vital role in kitchen operations. As a business owner in the food industry, it's crucial to keep these appliances in optimal working condition via commercial oven repair services to ensure the success of your enterprise. Well-maintained and efficient appliances not only contribute to customer satisfaction but also uphold safety and health standards. At Mr. Appliance of Baytown, we specialize in servicing commercial ovens, stove tops, and ranges for businesses in Baytown, Highlands, and Mont Belvieu, TX. Our services include creating preventive maintenance schedules to preserve the longevity of your appliances. If any issues arise, our skilled technicians can provide prompt and efficient repairs, helping you avoid costly replacements or extensive repairs. Reach out to us today to learn more about maintaining and repairing your commercial ovens, stove tops, and ranges and schedule our services.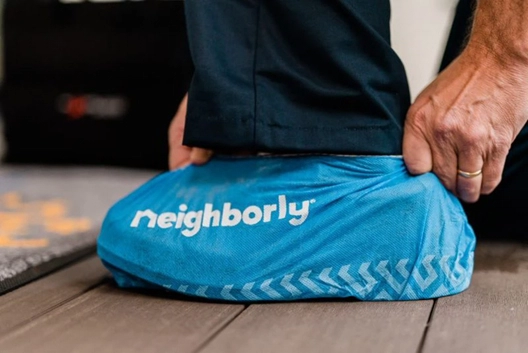 Comprehensive Service for Commercial Ovens, Stove Tops, & Ranges
When it comes to your appliance needs, you can rely on the expertise of Mr. Appliance of Baytown. Our highly skilled technicians specialize in stove and oven repairs, maintenance, and upgrades, making us one of the leading appliance specialists in the area. We possess extensive training and knowledge in a wide range of commercial brands, models, and configurations. With our speedy and competent appliance repair service, we prioritize your satisfaction and safety. Before starting any work, we provide an accurate price quote, ensuring transparency and eliminating surprise charges or hidden fees. Throughout the repair or maintenance process, we keep you informed, guaranteeing a seamless experience. Even industrial oven repairs fall within our expertise. Instead of attempting to fix your appliances yourself or entrusting the job to an inexperienced service provider, rely on us for high-quality, professional repairs at affordable prices.
Common Appliance Issues We Handle
At Mr. Appliance of Baytown, our appliance repair experts possess the necessary training, equipment, and high-quality appliance parts to address almost any type of appliance problem. While every commercial kitchen is unique, certain issues commonly arise with ovens, stove tops, and ranges. Factors such as appliance age, frequency of use, and exposure to harmful elements contribute to these issues. Here are a few common problems that commercial ovens, stove tops, and ranges may encounter:
Inaccurate Oven Temperature: If your oven overheats or underheats, a faulty thermostat or the need for thermostat calibration might be the cause. Our appliance experts can diagnose and fix this problem effectively.
Uneven Cooking: Improper installation of thermostats by manufacturers or technicians can lead to incorrect temperature readings and unevenly cooked food. We offer professional solutions to address these issues promptly, ensuring optimal performance for your business.
Pilot Light Issues: If the pilot light in your appliance won't stay lit, a faulty safety valve or thermocouple could be to blame. Our technicians can diagnose and repair this common gas oven issue upon request.
Reasons to Ensure Your Commercial Kitchen Appliances Are Operational
Ensuring that your commercial kitchen appliances are operational is of utmost importance for several compelling reasons. Operational appliances are essential for maintaining a smooth and efficient workflow in the kitchen. Malfunctioning or broken appliances can disrupt food preparation, cooking, and overall kitchen operations, leading to delays, decreased productivity, and compromised quality of the final dishes. Functional appliances contribute to food safety and hygiene standards. Properly functioning equipment helps maintain optimal cooking temperatures, ensuring food is cooked thoroughly and reducing the risk of foodborne illnesses. Functional appliances can help control costs. Efficient equipment consumes less energy and resources, leading to reduced utility bills and lower maintenance expenses in the long run. Reliable machines enhance customer satisfaction. A well-equipped kitchen enables timely service, consistent food quality, and the ability to meet customer demands, leading to positive dining experiences and customer loyalty. To achieve these benefits, it is crucial to regularly maintain and promptly repair any faulty or malfunctioning commercial kitchen appliances through stove repair services and oven range repairs.
Schedule Service in Baytown, TX & Beyond
Don't overlook minor appliance problems that can escalate into costly issues, impacting your business operations. A malfunctioning commercial oven, stove top, or range can disrupt productivity and hinder your business. At Mr. Appliance of Baytown, we specialize in range, stove, and oven repair services, getting your commercial kitchen up and running smoothly again. In addition to repairs, our technicians offer maintenance and upgrade services to keep your appliances in top condition. We specialize in commercial oven repair, commercial stove repair, commercial range repair, and more. Contact us today to discuss your commercial appliance issues or needs, receive an accurate quote, and schedule professional service for your business.