Mr. Appliance of Anchorage is a trusted appliance repair company with years of history serving Alaska residents. We offer all types of homes in our neighboring communities quick and conclusive appliance repair service options in Chugiak, Eagle River, and Anchorage, AK. If your garbage disposal starts making unusual or loud noises while disposing of food waste or your clothes washer leaks every time you wash a load, we have impressive repair solutions. Our highly trained technicians have ample experience performing a broad range of residential appliance repair services with our comprehensive expertise. Trying to fix your own appliances can put you at risk of minor or serious injuries, or you could damage the valuable household appliances you depend on to clean, wash, cook, and run an efficient household. Instead of putting yourself or your appliances in danger, reach out to our technicians to carefully diagnose an issue, explain the best repair options, and get your appliance performing optimally again. We'll gladly provide more information about our service and schedule an appointment.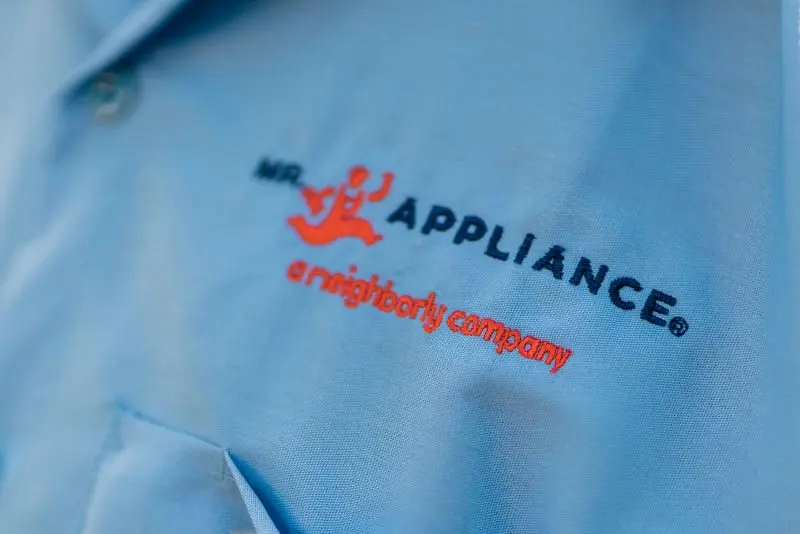 Our Comprehensive Appliance Repair Service Options
When searching for appliance repair services near you to fix and maintain your dryer, washer, oven, and other essential home appliances, you need a team of technicians with training and experience in every appliance you have. Luckily, Mr. Appliance of Anchorage's diverse expertise and adept skills mean we can service almost any major appliance you use in your household. Our comprehensive collection of appliance repair solutions encompasses various residential appliance needs, from easy regular maintenance to definitive repairs for complicated functional issues and breakdowns. We can also replace all the parts your appliance repairs call for with high-quality options for any model and brand. Our technicians are ready to provide a satisfying service experience, impressive work quality, and competitive prices on all our residential appliance repair services. We've listed several examples of appliances our friendly, uniformed technicians repair:
Refrigerators
Freezers
Dishwashers
Ice machines
Microwaves
Ovens, stove tops, and ranges
Clothes washers
Clothes dryers
Why Trust Mr. Appliance of Anchorage for Service?
As a local appliance repair specialist, Mr. Appliance of Anchorage is known for outstanding, personalized service on every residential and commercial job. We also back our appliance repair work with the nationally recognized Neighborly Done Right Promise®. Our customers benefit from the perks of a locally run company that's also connected to a far-reaching professional organization. Our association with Neighborly means we maintain service and work quality that meet this organization's high standards. Additionally, you can trust our technicians for any repair work because we keep our services, including how much our residential appliance repair services will cost. All homeowners deserve an exceptional service experience every time one or more of their appliances act up or fail to perform. Your safety is our top concern on every job, and we complete all work to ensure your appliance works reliably again without risking home damage or injuries.
Schedule an Appointment at Your Eagle River, AK Home
You can easily arrange quality appliance repairs near your Chugiak, Anchorage, or Eagle River, AK home. Mr. Appliance of Anchorage always arrives at your home on time and resolves any appliance issue while keeping our work as convenient as possible. We'll gladly show you why Alaska homeowners trust our technicians to repair and maintain their appliances to keep them running safely and extend their useful lifespans. Get in touch with us today to schedule a service appointment. We strive to provide service when it's convenient for you to make home appliance repair a pleasant experience.