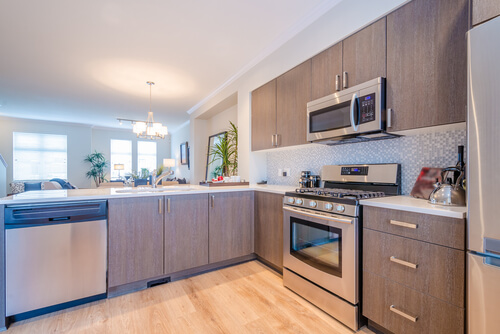 Augusta homeowners often run into specific problems around their homes that may stop their everyday routines. One specific thing they may experience is appliance problems that may require you to reach out to a professional to come out and help. It's important to understand when your appliances are having issues and what you can do to get the repairs you need. Here are some signs you should look for that could mean your appliances are breaking down.
Strange Sounds
One of the things you may notice is a strange sound coming from the affected appliance indicating that it may be working too hard to do the same job. It could indicate that there is a loose part or something is broken inside. Have a professional come out and check on the appliance to determine what's going on so you know what to do next.
Appliance Not Working Effectively
Have you ever gone into your refrigerator and noticed that the items inside are not as cold as you expected? Perhaps you've gone to use your garbage disposal, but it's not running correctly. These can be signs that your appliance is beginning to break down and you should reach out to a professional to determine the right solution for you.
Increased Utility Bills
If the appliance has a problem, it could end up causing the unit to work harder to be effective and get the job done. This means that it is using more energy than it is used to for the same results. You may see the effect of this on your utility bills as you have increase the workload of your appliances.
When you notice certain problems with your appliances, you should take the necessary steps to hire a professional to help you with the right fix. Our team at Mr. Appliance of West Augusta has the skill and experience you need to handle a wide range of appliance repair issues. Whenever something goes wrong, work with us to get it right.