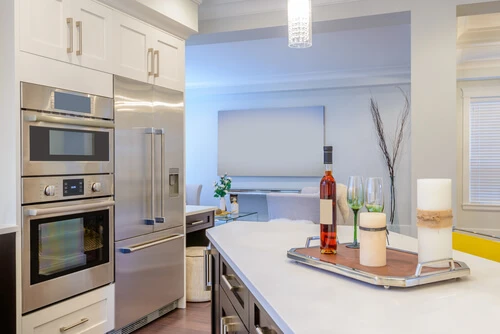 While you are planning on having company over during the holiday season, you may consider making sure your home is up to par. You may think about cleaning and organizing that you may do, but you may not think of other things that can prepare your home, such as ensuring your appliances are working at their optimal level and are free of any problems. Here are some things you can do to avoid dealing with broken appliances this holiday season.
Turn Your Appliances On Before Company Comes Over
Use all of your appliances early to make sure that it is working correctly. You can listen to determine if the appliance is having any issues. Many times, when an appliance has a problem, it may make strange sounds, has a strange odor, or just doesn't work as correctly. For instance, a fridge may not cool down the items inside. This requires appliance repair as soon as possible.
Don't Overuse Your Appliances
Your fridge, washers, dryers, dishwasher; these are all items which will be used quite a bit this holiday season. If you need to use it often, be smart about it, especially if the appliance is older. For fridges, make sure the doors remain closed when not in use. Don't overload dishwashers or washers and dryers. This could cause serious problems.
Perform Regular Maintenance
To most effectively prevent your appliances from giving you problems this holiday season, schedule a maintenance to ensure everything is running effectively. The earlier you do this the better as it gives you the opportunity to have any issues fixed prior to company coming over to your home. Maintenance allows you to have your appliances inspected, identify any issues, and find the right fix.
Prepare your appliances with the help of our expert technicians at Mr. Appliance of North Platte. We're here to repair any issues you may be experiencing in the quickest, most effective manner so you can have your appliances working like new.
Call us today to discuss your needs with our skilled team.