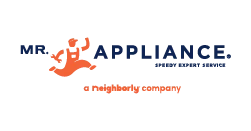 Lately, you've been noticing that your laundry isn't drying as efficiently as it once did. Sometimes, you even have to run the same load in your dryer twice. Not only does this take up time, but it also uses more energy than necessary, not to mention it puts additional stress on your machine. While dryers are one of the simpler appliances in your home, they require some of the most complicated repairs. There aren't many cases where a DIY fix does the trick. Plus, messing around with electrical wires can put the safety of you and your family at risk. But how do you know if the issue your machine is facing is no big deal or one that requires a Cincinnati dryer repair? The answer is coming up in a few short scrolls.
Before we dive in, exactly how long does a dryer last anyway? Some manufacturers will tell you that their units will last up to 25 years. What they may not tell you is that this number is highly dependent on how frequently you use your dryer and how well you maintain it. Proper maintenance is required to get the most from any appliance you own, and while this service is better left to a professional, there are some general tasks you can do to help. The number one, most important task you can do to prolong the life of your dryer? Empty the lint trap after every cycle. It's one of the easiest yet most forgotten maintenance steps you can take to improve the efficiency of your dryer both instantly and in the long run.
That said, a more realistic age the average homeowner can expect from their dryer is ten years. That's usually the age a dryer starts breaking down and when it begins to make more sense to replace it with a new unit rather than repair it. In this post, we'll tell you exactly when to call a professional Cincinnati appliance repair specialist. We'll also reveal when it's ok to neglect issues altogether (hint: the answer is never!) Read on to discover more.
Common Issues That Call For Cincinnati Dryer Repair
Ready to find out when professional services for Cincinnati dryer repair are necessary? It's all coming up in this blog. First, let's take some time to look at the common issues your dryer might experience and why they occur. Knowing the reasons why your unit won't heat up, blow air, or rotate the drum can help you understand when to call for professional appliance repair service and why it's so important that you do.
Strange noises
Every appliance makes a noise. Sometimes, we even come to enjoy the gentle hum of the dryer on laundry day. It can almost be comforting and carry a sense of nostalgia. So what happens when your dryer starts buzzing loudly, making banging noises, or sounding like it's about to launch into outer space? You panic and try to power down the machine as quickly as possible. In the realm of dryers, loud noises can either come from the motor, the drum belt, or the actual drum itself. You may hear whistling noises from the air vents as well if you have a blockage. Strange noises like these are signs that something isn't working correctly inside your unit. It may be that a part was installed incorrectly, but in older units, it could simply be that something has come loose, broken, or is severely damaged from excessive wear and tear.
Temperature troubles
Dryers use hot air and rotation to dry your laundry. Cold air will eventually dry your clothing, but it will take a lot longer. If your dryer is not generating enough heat, it will not dry your clothes as efficiently, and when the timer buzzes, you'll discover a cold, wet pile inside. Why does this happen? There are usually two main culprits behind why a dryer does not heat up: the heating element and the thermostat. Thankfully, these are two very common parts, and resolving the issue involves a simple replacement of one or the other to get your dryer producing hot air again. Once the repair is done, your unit should dry your clothing in record time.
The drum will not rotate
If the drum in your dryer never rotated, then the hot air would only blow on the top of the pile of laundry in the unit. As you can imagine, the underside would remain wet, leaving you with a half-dry, half-wet load of laundry. That's obviously not ideal, making the spinning drum one of the dryer's most important features. Drums require a drum belt to rotate. The drum belt needs the motor to be able to rotate, and the motor requires a reliable power supply to work. This then means that when your dryer drum isn't rotating, you may have an issue with the power supply, the motor, the drum belt, or the physical drum itself.
Lack of airflow
Just like the drum belt, airflow into a dryer is what helps your clothing to dry. Even if your dryer is producing heat, without adequate airflow, your clothing will not dry. Dryers have vents that draw in air and push it into your machine after heating it with an element. As with any vent, dryer vents can become blocked by dust and debris, which restrict airflow and allow less into your machines. You may not notice your unit has a lack of airflow since the feature only activates once the door is latched; however, a professional will be able to see that the vent is blocked after you tell them your unit hasn't been drying clothing. It's a telltale sign.
Power problems
Power problems can be simple and complex. The reason your dryer isn't receiving power could be a tripped circuit breaker. It could also be a wiring issue or a problem with the control panel. All of the above need to be assessed to find out exactly why your unit isn't powering on.
Broken parts
Take a look at your dryer, and you'll see various parts on the outside and inside of the unit. From knobs and latches to drums and valves, there are many interconnected parts that work together to dry your clothing. It should, then, come as no surprise that when one of them is broken, your entire unit will not turn on. Faulty knobs can't signal your machine to start, while loose valves cause it to work less efficiently. It can be difficult for you to detect when a part is broken, if it just needs tightening, or if the reason your dryer is malfunctioning is something completely different.
When to Call for Professional Cincinnati Dryer Repair
Now that you know what some of the most common issues that occur in dryers are, when do they signal you should call a professional service provider for Cincinnati dryer repair? The truth about any issue that goes on with your dryer is that even if it's small, the possibility that it could turn into a larger issue if left unresolved is high. Contrary to popular belief, appliance issues don't just go away on their own. In fact, they only get worse with time. With all the vibrating, rotating, and circulating inside the dryer, loose parts will continue to loosen, blocked vents will only get fuller, latches can only become more damaged, and once a motor is blown, there's no going back.
To put it plainly, there is never a time you shouldn't call a professional for your Cincinnati dryer repair. It's actually incredibly important that you do, even if you suspect your machine has a minor issue. If you want to get the most out of your dryer, calling a professional to inspect it can help prevent larger issues from occurring or your unit from suffering an early demise. Mr. Appliance of Cincinnati offers a convenient, quality service that will inspect the entirety of your machine. The result? You can go on about your day with peace of mind knowing you've made the right choice for your beloved appliance—and the same goes for all of your laundry and kitchen appliances!
Types of Dryers We Service
You know who to call for your Cincinnati dryer repair, but will we be able to service your particular type? Our Cincinnati appliance repair technician performs quality repairs for a wide range of gas and electric dryers, including:
Top-loading dryers
Front-loading dryers
Washer-dryer combos
Vented dryers
Ventless dryers
Brands of Dryers We Service
Some of the most common major brands of appliances we service include:
Samsung
Maytag
LG
Whirlpool
Kenmore
GE
And many more!
Why Get Professional Dryer Repair in Cincinnati?
If you've made it this far, you know the signs you need a dryer repair, you know who to call to get it, and you understand that Mr. Appliance of Cincinnati services a wide range of dryer types and a long list of brands. But do you know exactly why you should seek professional Cincinnati dryer repair instead of letting the problem fester or choosing an inexperienced handyman? No? We'll tell you why.
Saves You Money
This one is about simple math. An inefficient dryer that takes 120 minutes to dry your clothing is going to use more electricity to run than one that takes 45 minutes. The more electricity you use, the higher your utility bill will be. When you get professional Cincinnati dryer repair, your appliance will run more efficiently. This seriously lowers your energy bill, giving you more money to save or spend on things you actually want to be doing. With our affordable appliance repair service, one annual appointment is all you need to start saving. ;
Increases Energy Efficiency
Saving money is directly linked to improving energy efficiency, but because so many of us are concerned about lowering our carbon footprints, it's worth its own separate section. Scheduling annual maintenance of your household appliances can help them run more smoothly. They'll use less energy to run, and less stress will be put on your machines, helping to extend their life. That leads us to our third benefit below.
Extends the Life of Your Appliance
It's no secret that those who are less stressed live longer, happier lives. The same can be said for your appliances. When they have to work harder to produce the same results, the strain that's put on their parts causes them to break down prematurely. If this goes too far, eventually, the motor could break too—and that's definitely not something you want. Whether it's getting a dryer, washing machine, ice machine, or refrigerator repair, regular appliance repair or maintenance by a Cincinnati appliance repair expert can ensure your machines are running as they should.
Dries More Efficiently
Instead of waiting around for your load of laundry to dry in 60–100 minutes (depending on the load), a properly working dryer will dry your clothing in a fraction of the time. On top of that, you won't have to hang heavy items anymore. Towels and sweatshirts will dry efficiently in your machine again, making your life easier.
Mr. Appliance: The Preferred Choice For Cincinnati Dryer Repair
Mr. Appliance of Cincinnati is the preferred choice for your Cincinnati dryer repair. Our service technicians have the knowledge, tools, parts, and expertise needed to get the job done quickly. Always courteous of your time and your home, our appliance repair technicians work diligently to resolve all of your dryer-related problems and then some. Handling a comprehensive range of brands and types of residential appliances, there is no job too big or too small for our qualified crew.
Just ask our customers! Check out our customer reviews to find out why so many turn to us for expert major appliance services. We're the major appliance repair company you can count on whether you'd like to schedule maintenance, appliance installation, or need emergency repair. What's more, we offer upfront, flat-rate pricing to give you full transparency before our appliance techs make their first fix. There will never be any surprises on your final bill.
Searching for "dryer repair near me?" As a locally owned and operated company, we take pride in providing our community with exceptional service in all that we do. We're proud to serve locals in Cincinnati, including those in West Chester, Blue Ash, Oakley, Hyde Park, Downtown Cincy, Fairfield, Loveland, Milford, Lebanon, Hamilton, Mt. Healthy, Westwood, and Price Hill.
Call our friendly customer service team today to learn more about Cincinnati dryer repair or to schedule service for your major home appliances.