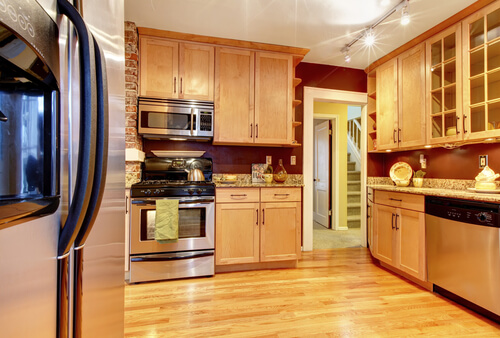 One of the most important things you can do to help prevent problems and avoid appliance breakdowns in your Franklin Park home is to provide proper care and maintenance. These can go a long way in ensuring that your appliances will work for the length of their life expectancy. Regular care can also help you identify any problems before they become much bigger issues. Here are some tips that you can utilize to care for your kitchen appliances.
Refrigerator
To help care for your refrigerator and allow it to reach its life expectancy, you want to be sure to clean the condenser coils. This is a very critical component of the fridge and if it is dirty, it can cause the unit to work much harder than it should to get the job done. Cleaning it helps you avoid potential break downs from overworking the fridge.
Oven
Unfortunately, when food overflows from the dishes or sheets, it can cause a bad problem at the bottom of the oven. In general, a number of newer units include a self-cleaning system that allows a quick clean and you don't have to do anything on the inside. However, it can be time-consuming and make your home an unpleasant place to be. Caring for the stove and oven and cleaning it should help prevent any internal damage.
Freezer
Make sure you check to ensure your freezer isn't overfilled and isn't too cold to the point where it is building up excessive ice on the items inside. If it is too strong, you may be overworking the freezer unnecessarily. Take the time to check the temperature and avoid overworking the machine in order to keep it running longer.
Mr. Appliance of Pittsburgh has trained appliance repair technicians who can help customers in Franklin Park with all of their appliance repair needs. We focus on all of our customers' needs, always working to get the job done right and on time so you can go about your everyday routine.
Get the help you need for your broken appliance. Call us today!