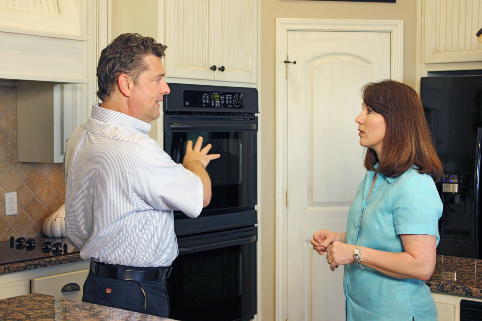 Are you dealing with the struggles of a broken appliance? Unfortunately, this is something that happens far too often for homeowners in Mentor. There are a number of people who recognize the need for a professional appliance repair technician, but they are not quite sure how to find the right technician for them. There are some questions that you should be sure to ask the professional to determine if they are the perfect choice for your repair needs.
What Kind of Experience Do You Have?
Making sure you have someone experienced to help you get the fix you need. You don't want someone who isn't properly trained to work on your appliances as it could make the problem worse instead of better. An experienced repair technician has most likely seen the problem you are having before and you can rely on them to get the job done right.
How Long Do I Have to Wait for Service?
Many times, when an appliance breaks down, the homeowner needs service as soon as possible to get everything back up and running as soon as possible. Find a company that offers you a same day or next day service. This way, you don't have to wait an extended period of time before you get the service you need.
Does the Company Offer a Guarantee?
During this time, you're already dealing with a difficult breakdown. You need peace of mind that when you hire someone, they can fix your equipment without you having to worry about other problems occurring as a result. Because of this, you want to find a company that guarantees the parts and service provided.
Our expert appliance repair technicians in Mentor are experienced in handled all kinds of service requests for our customers. We make it a point to put your mind at ease knowing you have knowledgeable and experienced appliance repair technicians taking care of your needs.
Call Mr. Appliance of Mentor today.