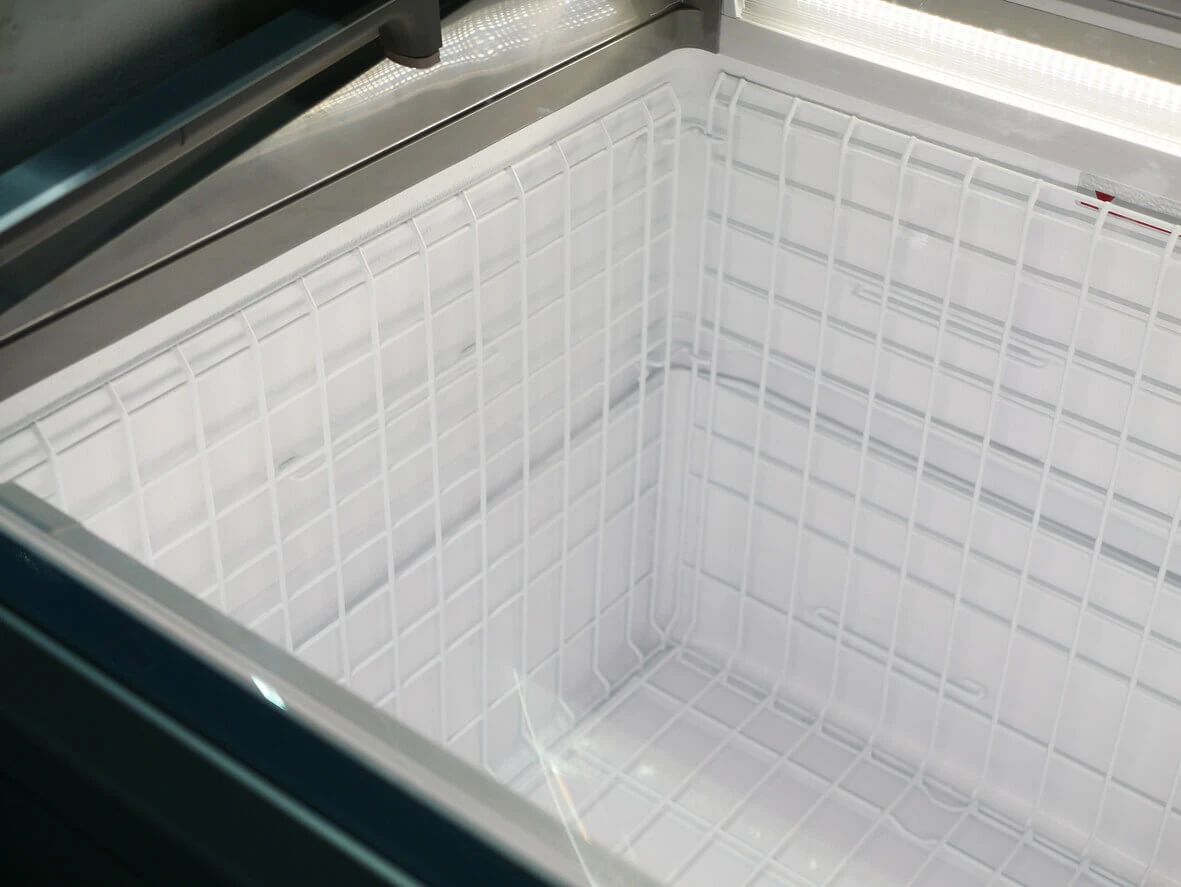 If you're like most homeowners, you love grocery shopping in bulk — it saves you from having to run out to the store every time you run low on milk and it gives you the most bang for your buck. The only downside? Storing it all.
Buying an Additional Freezer
Unlike toiletries, fruits, vegetables, meats, and other perishables can't be stuffed into a closet. That's when an extra freezer comes in handy! If you're in the market for an additional freezer, you're probably going to choose between an upright and a chest freezer.
Chest Freezer
Pros.
They tend to have more storage capability and can hold larger items.
Chest freezers have around 20% more usable space than upright freezers.
On average, chest freezers are more affordable. They also tend to be less expensive to run because of their high energy efficiency.
Should you experience a power outage, chest freezers are better able to keep food fresh for longer.
They last between 15 and 20 years.
Cons.
Because chest freezers have very few baskets and shelves (it's essentially one larger bucket), they can be difficult to organize. It can also be hard to quickly reach items at the bottom of the freezer.
They do not have an auto-defrost option.
Chest freezers are harder to clean and maintain.
They take up more floor space than upright freezers.
Upright Freezer
Pros.
Upright freezers more closely resemble a refrigerator, allowing for more organizational baskets and shelves. This also makes it easier to find what you're looking for.
Most, if not all, options come with an auto-defrost feature.
They take up less floor space because they're taller than chest freezers.
They're easier to clean.
Cons.
Additional shelving can make it difficult to fit larger items.
Upright freezers have a shorter lifespan than chest freezers. Typically, they last between 10 and 15 years.
They're also more expensive to run because they require more electricity than chest freezers.
If you're in need of anything from an inspection of your appliance to a full-scale replacement and installation of a new one, make sure you enlist the help of someone who you can trust. Mr. Appliance of Huntington is here to help you every step of the way! Contact our team to learn more.