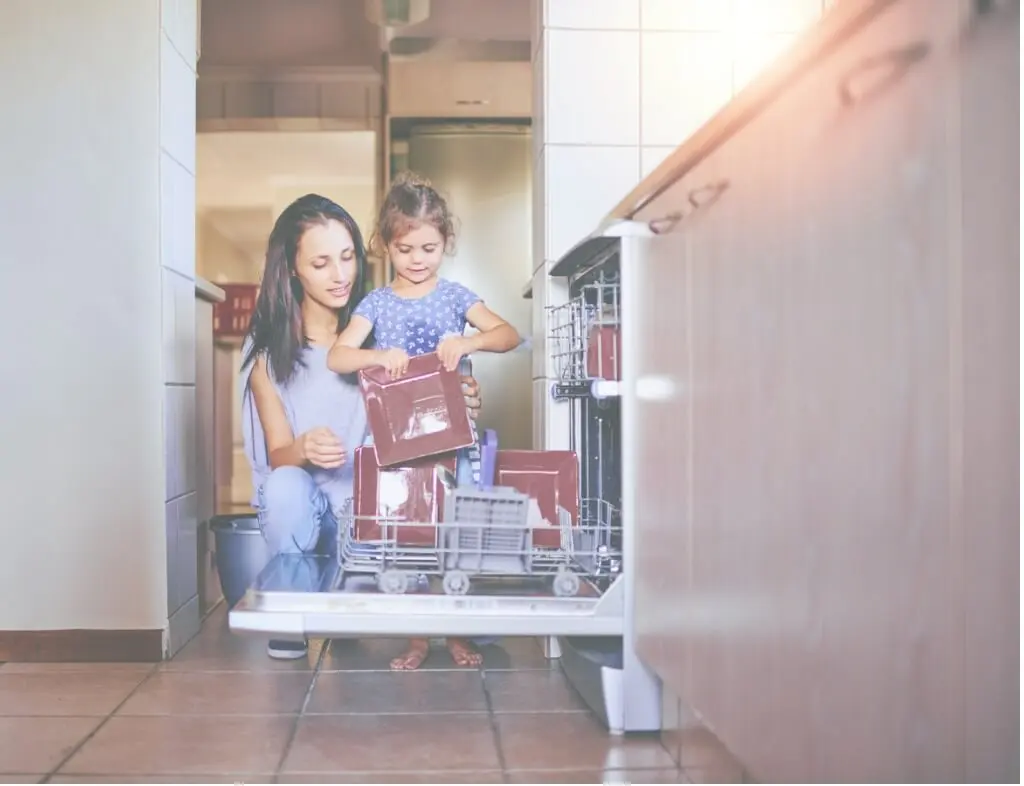 Shopping for a new dishwasher (or any appliance, for that matter) is never easy — you want to take your time and do your research, but you also don't want to go weeks without something you use every day. If you're in the market for a new dishwasher, we've got some advice that can help you find the right one.
Buying a New Dishwasher
1. Know what size you need.
Nowadays, there's no such thing as a "standard size" dishwasher. Before you walk into a showroom, make sure you measure the size of your current dishwasher or the size of the opening. If you're completely renovating your kitchen and getting new cabinets, you may even want to bring the blueprints.
2. Understand that a lot of wash times are longer.
Because of federal regulations about how much water and energy a machine can use, most new dishwashers have a longer wash time, so don't be surprised when it takes a little longer to hear that finished "ding."
3. New bells and whistles.
Dishwashers have come a long way over the past few years, meaning they come with a lot more options than most people are used to. One of the most common additions to new dishwashers is a soil sensor. If you wipe your dishes before placing them in the dishwasher, the sensor will be able to tell and then use less water.
4. Learn about filter types.
Dishwashers have two different types of filters — self-cleaning and manual-clean. As their name implies, self-cleaning filters will automatically clean themselves every few weeks. However, only a few higher-end models have this feature. Typically, your average dishwasher will have a filter that needs to be manually cleaned.
5. Costs can vary greatly.
Dishwashers can range from a few hundred dollars to a few thousand, depending on the features you're looking for. In addition to overall washing a drying performance, you can also find dishwashers that connect to your smartphone, are nearly silent, and have self-cleaning features.
From an inspection and repair to a full-scale replacement, Mr. Appliance is here to help you every step of the way! Contact our team to learn more.