Properly Cleaning Your Kitchen Appliances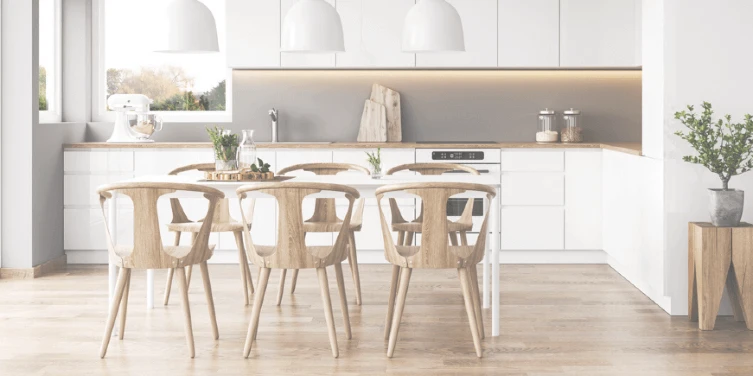 Keeping your kitchen appliances clean is the best way to ensure food is as safe as it is healthy. Knowing how to best clean appliances might seem difficult, but doing it on a regular basis will keep everyone healthy and eating well.
The Stove
Most modern stoves have ovens that can be cleaned by pushing a button, but it's important to remember to take out the shelves first. They will need to be washed in hot, soapy water and returned after the cleaning cycle is complete. The top of the stove should be wiped off after every use and as soon as something spills.
Refrigerators
Your refrigerator is where many items spend a great deal of time, and cool refrigerators can keep them from going bad. This appliance should be wiped out on a regular basis to keep it clean. Removing everything might seem like work, but it is the easiest way to ensure all surfaces are cleaned properly with a mild detergent. Washing the shelves and drawers while they are out of the fridge will keep them clean, and assembly will be easier if outdated items are tossed when it is time to put everything back in.
Dishwashers
Though soapy water runs through your dishwasher every time you run it, that's not enough to keep it clean. Every few weeks, you should wipe down the inside with a mild detergent and the filter at the bottom of the machine should be emptied. Clean the racks while running a cycle with some vinegar and the job will be done.
The Microwave
Fast food can become messy, but cleaning this appliance can be done in a snap. Simply take out the plate to wash in the sink, and then place a bowl of vinegar and water in its place. Run it for two minutes at full power, and then wipe out the interior for more rounds of hot and tasty food.
If you're in need of anything from an inspection of your appliance to a full-scale replacement and installation of a new one, make sure you enlist the help of someone who you can trust. Mr. Appliance of Huntington is here to help you every step of the way! Contact our team to learn more.