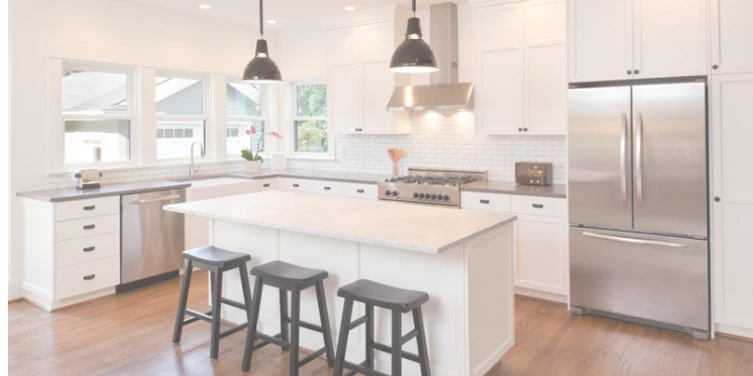 When planning to buy a new home, the quality of life in it highly depends on the quality of the appliances you install. Home appliances, especially in the kitchen, come with technological advances that can't be overlooked. Whether you love sipping perfectly chilled wine or want to enhance food preservation and cooking, it's hard to achieve it without the latest kitchen appliances. A "happy kitchen" is an indisputable source of family togetherness, comfort, and food, but it can't be without the latest appliances to make kitchen tasks more enjoyable.
Appliance Trends in the New Year
A Hydration Center
You can't maintain a healthy lifestyle at home without clean drinking water. Whether you buy water from the store or use the tap-water in your house, you need a built-in water dispenser with an efficient filtration system. This will not just be convenient for your family members, but also for the guests you host. A built-in water dispenser can be located almost anywhere in your home, including the mudroom, kitchen, or even in the master bedroom to allow your family and guests to enjoy filtered, refreshing water more conveniently. If you choose a water dispenser with automatic features, you may even save money on disposable plastic bottles.
A Multi-Cooker
Kitchen activities are more enjoyable when done at the same time than when handling them one after the other. If you want to adopt various healthy practices while cooking, a multi-cooker is among the critical appliances you need. Although the ingredients used to prepare food could determine how healthy it would be, how you prepare it also matters a lot. With a modern multi-cooker, a food enthusiast or homeowner can prepare delicious meals in different ways in their new kitchen. A multi-cooker is a cookware that doesn't need oil or butter to heat up, and you can use it to prepare steam-based meals within a few minutes.
A Steam Oven
The kitchen appliance world today can't be complete without a steam oven. With steam–a form of versatile heat–you can easily sanitize your kitchen world and make it livelier. People who want squeaky-clean results while cooking choose a healthy cooking method. If you are one of them, a convection steam oven is an incredible appliance for you since it balances heat and health. Most steam ovens have both conventional and convectional cooking modes that help you prepare an array of dishes. Besides steaming rice, steaming vegetables, and poaching fish, you could also use a steam oven to defrost frozen foods and reheat leftovers.
Other appliances you need in your new home include induction cook tops, Bluetooth microwaves, French door ovens, a refrigerator with auto features, and a built-in vacuum sealer, among others. With these appliances, your kitchen becomes a popular spot for your guests and the cornerstone of communication, togetherness, and family.
If you're in need of anything from an inspection of your appliance to a full-scale replacement and installation of a new one, make sure you enlist the help of someone who you can trust. Mr. Appliance of Huntington is here to help you every step of the way! Contact our team to learn more.