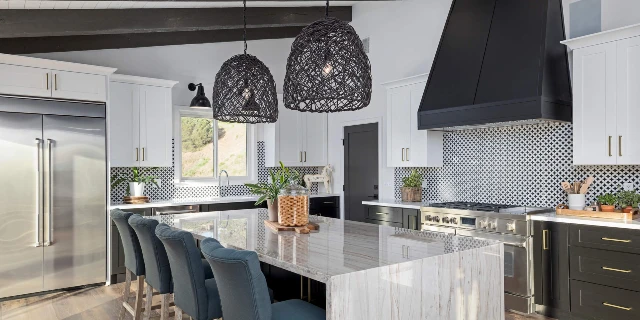 Why is it that no matter how hard you try to keep it clean, the kitchen counter always becomes a dumping ground for your family's odds and ends?
Not only is a cluttered kitchen unsightly and a nuisance, but it can actually affect your family's health if toxic or dirty items find their way onto it. In the spirit of spring cleaning, take some time today to rid your countertops of these few things:
Appliances you rarely use.
Don't get us wrong, appliances can and should go on the countertop, but only appliances you use several times a week. If your electric can opener is used once a month at best, you can probably afford to tuck it behind a cabinet.
Knick-knacks and collectibles.
We encourage you to show off your beautiful teacup collection — just not on the counter. Instead of placing things like this on the counter, display them in a glass China cabinet. Now people will still get to see them and they'll be better protected.
Papers
Bills, coupons, and mail should have no place on your countertop because not only do they take up valuable space, but they're a major fire hazard. Rather than throw them on the counter and promise to go through them later, file papers away the moment you receive them.
Multiple cookbooks.
Whether you love to cook or just love the way cookbooks look on display, one or two is perfectly fine to leave out — any more can make your countertops look unorganized and cluttered. Whenever possible, move your cookbooks to a nearby shelf.

Call Mr. Appliance of Huntington WV today!