Why Every Barbecue Lover Needs a Built-In Outdoor Grill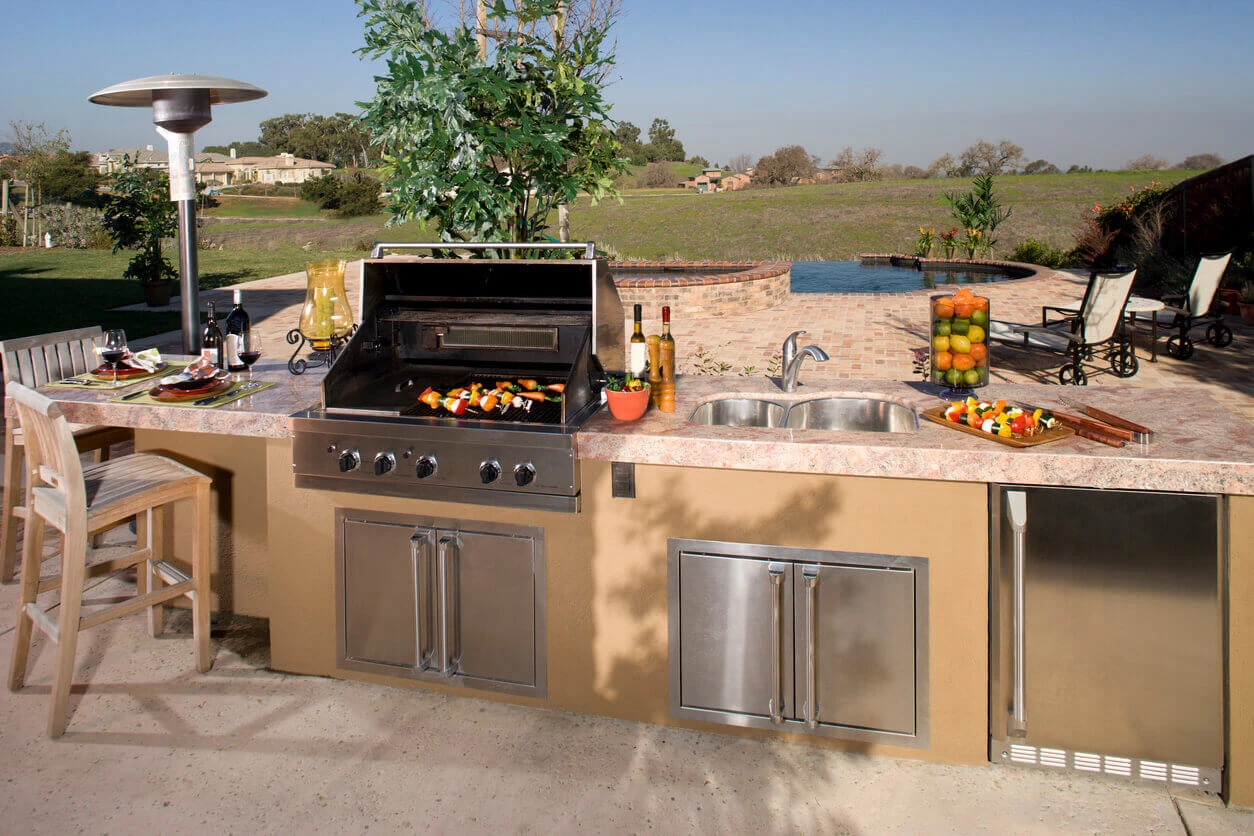 With summer a mere month away, we've got one thing on our mind over here at Mr. Appliance — grilling! Not only is the food delicious, but a grill has the power to bring a group of people together like no other. If you want to take your grilling game up a notch this season, why not start with the grill itself? A built-in grill is the perfect accessory for any homeowner who considers themselves a barbecue aficionado.
Aesthetic Appeal
Almost any homeowner with an outdoor kitchen will tell you that in addition to being functional, it's also unbelievably beautiful! Even in the winter months when you're not using it (or maybe you are!), a built-in grill will always look beautiful in your yard.
Increased Home Value
Thinking of selling your home? Whether you've enjoyed a built-in grill for years or just installed it, an outdoor kitchen will almost always increase the value of your home.
Entertaining Capabilities
Whether you're celebrating Independence Day or just a typical Sunday, having a built-in grill makes it fun and easy to entertain. With an outdoor kitchen, you can say goodbye to the days of walking back and forth into your home kitchen to wash and dry plates, meaning you can now spend more time with your guests.
Keeps Your Home Cool in the Summer
We all know that summers in West Virginia are anything but mild, so it's no surprise that homeowners don't want to turn their oven on each night for dinner. Grilling not only gets the family away from the TV and into the great outdoors, but it keeps heat from traveling into your living space and forcing your AC to work harder.
Extra Features and Accessories
A built-in grill is so much more than just a grill. Many grill setups also feature sinks, mini refrigerators, wine coolers, and so much more. Not only are these features convenient, but they allow you to clean up and entertain while still outside spending time with your family and friends.
Call us today!