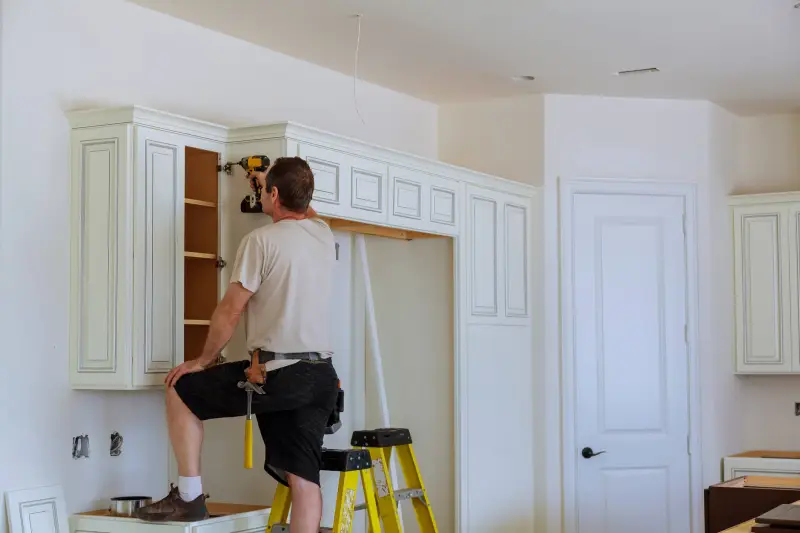 We all have things we'd like to improve around our house, and a kitchen remodel is typically pretty high up on that list. Knowing where to start and what to expect is important before you start knocking down cabinets and buying new appliances. That's why we're here to give you our top six things every homeowner should know before they begin their kitchen makeover.
1. Have a realistic budget.
Before you can start a remodel, you have to know what kind of budget you're working with. Take a look at your budget and savings and set a realistic goal of what you can afford to spend, and then budget that out on a priority level.

Do you really need new flooring or should you replace the cracked sink first? Are new cabinets in the budget or would you be happy to just add a new coat of paint?

Once you know what matters the most to you, you can allocate funds to each item in a way that will ensure you're spending your money wisely.
2: Factor in appliance size and style.
Appliances are arguably one of the biggest expenses in a household, so it's important to factor in if the size and style of appliances you have fit with your new vision for the space. If you are keeping your appliances, give them a tune-up before they're reinstalled within cabinets or wall units.
3. Layout matters.
Keep in mind that changing things like plumbing and wiring adds extra cost. If it doesn't significantly increase your resale value or it isn't in the budget, try to keep the layout changes to a minimum.
4. Design with your goal in mind.
Design isn't just about looks, functionality also matters. Ask yourself: what are my intentions with this room? Are you trying to make it more functional (i.e. work for little kids), add more storage space, or open it up? Find what works for your living situation specifically and implement that.
5. Be flexible.
Unfortunately, kitchen remodels aren't like we see on TV. We don't get to drive off in a limo and come home to a brand new space. For most of us, a remodel means living in a construction zone of tools, dirt, and dust. You may have to work around not having access to your stove or cooktops, or be without a fridge while you install the new one. Plan ahead for meals and stock up on paper plates and cups to make the transition easier on yourself and your family.
6. It's worth it in the end!
Keep the end in sight! A remodel can be a very trying experience, but there's nothing quite like the feeling of accomplishment you get when you get to not only see your hard work, but get to benefit from the added functionality and the beauty of your new kitchen space.
Give Mr. Appliance of Huntington a call today!