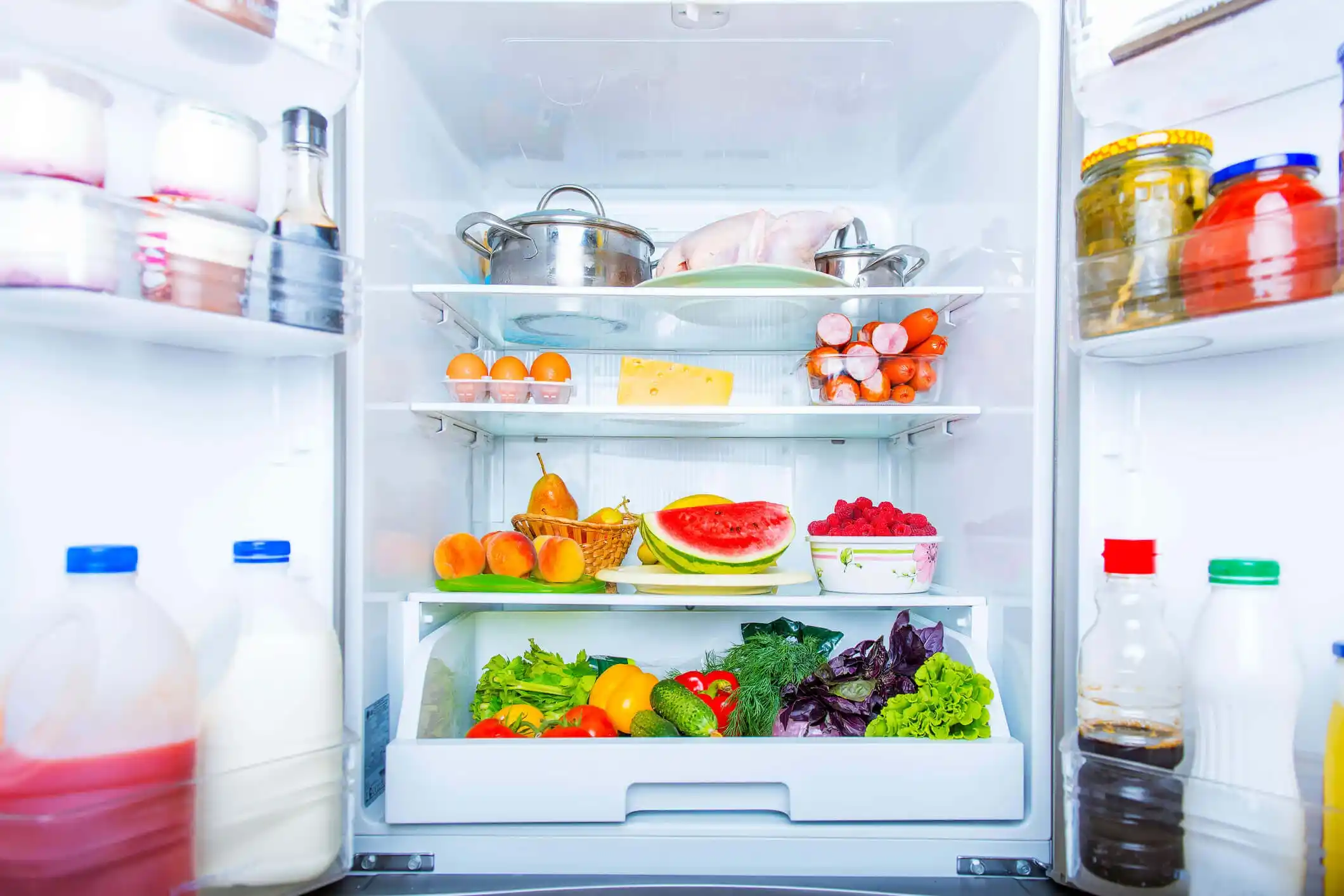 If 2-gallon jugs of milk, trays of leftovers, and your little one's birthday cake are taking up most of your refrigerator space, you may be one of the many homeowners looking to add more storage space. Since you can't add an addition onto your fridge, many people choose to put a second refrigerator in their garage — something that (we're happy to say) is okay to do, so long as you follow these few rules.
1. Bring it inside if temperatures get extreme.
Because garages aren't insulated, you should only store a refrigerator in one if you live in an area with moderate temperatures. Cold weather may cause your fridge not to work at all, meaning your freezer section can thaw out. If you're experiencing a heat wave, it can cause your refrigerator to work extra hard in order to keep food cold. If temperatures in your area dip to freezing levels or soar to temperatures above 100 degrees Farenheight, you should move your refrigerator inside for the time being.
2. Newer isn't always better.
Newer refrigerators are designed to run as efficiently as possible, making them more susceptible to changes in the environment. If you're going to put a refrigerator in your garage, go with an older model and move the new one into your kitchen in its place.
3. Give it room to breathe.
Naturally, your garage is much dirtier than a kitchen. Over time, sawdust and other nameless debris can get stuck in a unit's coils. Keep clean air flowing throughout your refrigerator by cleaning your garage first and setting the fridge up in an area that's free of bikes, tools, and sports equipment.
4. Store extra ice in the freezer.
Not only is it good to keep extra ice around in case of an impromptu party, but having extra ice in your freezer will keep it from having to work so hard during the summer months.
Call us today!