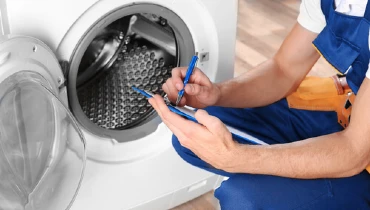 Every homeowner dreams of saving money and energy. They may look into many different ways to do this, but ensuring that appliances are working effectively is one of the best options. This is because as appliances wear down, they have to work harder to complete their normal tasks and it means using more energy, increasing the cost on utility bills. To help save energy and money, you should make sure you perform maintenance on your appliances.
Refrigerator
Check the amount of food in the refrigerator as well as the temperature for the fridge itself and the drawers. Too much food inside may cause the fridge to work harder to cool down. You may also want to clean any dirt or dust that has built up on the condenser coils. If they're too dirty, the fridge may be overworked, causing it to break down.
Dishwasher
Ensure that the filter is clean and that the dishwasher is never overfilled. You may also want to check any hoses to the appliance. To make sure it's performing to the best of its abilities, also check the soap dispenser, water outlets, and anywhere that may clog.
Washing Machine and Dryer
Listen to these appliances to make sure there is nothing wrong. Most of the washing machine problems come from unbalanced loads that cause the machine to shake uncontrollably. It may also be a leak that is causing you problems. Check the connections and ensure the hoses are not broken or cracked.
Unfortunately, appliances can break down. When that happens, you want to ensure you hire a trusted appliance repair technician to come out and help you. Mr. Appliance of Huntington has fully trained and experienced technicians who can help you find the right solution and get you through this experience. You can have all of your appliances working like new with our help. When you need appliance repairs, we're the right choice.
Call us today and speak with our team about your service needs.