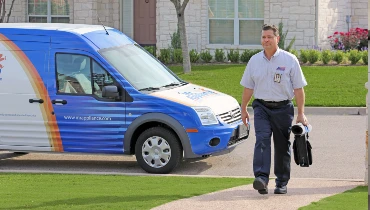 When you have a problem with any of your appliances, one of the first steps you most likely take is finding someone who can fix the issue. There are a number of companies out there who promote appliance repair, but how do you know you're choosing the right one for your needs? There are a number of things you want to consider, but before you pick a Charleston appliance repair company, make sure you look for these specific things.
Emergency Services
In some situations, a broken appliance can call for emergency repairs. You want to be sure that the appliance repair company you choose has the hours necessary to handle your needs, including those who keep their phones on 24/7 so customers can get ahold of them whenever necessary. Emergency callers need to be sure their choice is ready whenever they need it.
Experience
When you have a broken appliance, you want to ensure that the person handling the repairs has done this before. An appliance repair technician with experience has most likely seen a similar problem to the one you're experiencing before. This means they also know how to provide the right fix and get everything back to normal as soon as possible.
Guarantees
While you may trust the appliance repair company you hire, you can never be too sure unless there is some kind of guarantee involved. This means that if something goes wrong after the repair, the technician will come back out to help fix any new or existing problems for a certain period of time. This gives you peace of mind knowing you won't have to worry about future issues.
If you need appliance repair in Huntington, our team at Mr. Appliance of Huntington can help you. We are dedicated to making sure everything is working at an optimal level. We take our time to ensure every component is working properly and effectively so you have nothing to worry about moving forward.
Call us to get started on your appliance repair service.