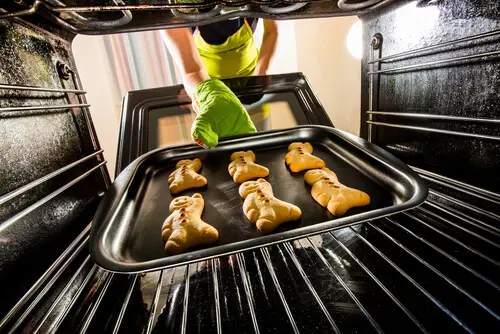 After Thanksgiving, the holiday season of Christmas, New Year, and more are here. Now is not the time for the refrigerator, oven, cooktop, dishwasher, and / or microwave to stop working. To ensure everything works according to plan this season, deal with appliance problems now.
Maintenance
Minor issues such as listening for sounds, smelling an odor, and buttons not working properly are unavoidable during the holiday season. Each problematic issue will worsen until you do something about it. Major problems like a sudden malfunction will force a decision now, and the choice could be hasty. The best solution is maintenance. An appliance repairperson will fix all issues promptly when you notify us and check it afterward to see if it's running smoothly.
Even if something isn't wrong on the surface, contacting an appliance repair professional to examine the appliances will provide concrete proof that everything is fine or something is amiss. Check washers and dryers for issues too. Their dependence increases during the holiday season, especially washing tablecloths, oven mitts, pot holders, and cloth napkins.
Turn Appliances On
The morning of the holiday, turn on the oven, cooktop, and microwave to ensure everything is working correctly. It needs to be on before food preparation and guests arrive. If anything is wrong, an appliance repair professional is on call during holiday hours and can fix repairs immediately.
Be Smart About Appliance Use
New appliances work at maximum speed, so being careful about overusing appliances are of less concern. Older appliances, however, require smarter strategies to maintain longevity. Simple tricks like "don't open the refrigerator door to browse" and "never overload the dishwasher" will keep appliances working in peak condition. Additionally, cleaning the interior and exterior of all appliances, vacuuming the refrigerator coils, and removing crumbs from the oven, cooktop, and microwave will assist in longevity.
The holidays are approaching fast. Do not wait until the holiday's arrival to react. Contact Mr. Appliance of Huntington to schedule an appointment. Let us arrive at your doorstep to discover and repair current and upcoming problems. Give yourself the gift of stress-free relief this season and call us today.
Call today to speak with our appliance repair experts.