In the wake of a broken appliance? If so, you're likely searching for a someone quick, reliable, and courteous. That's where we come in! We're experts in delivering fast, convenient, and professional appliance services of all kinds. At Mr. Appliance of Colton, we: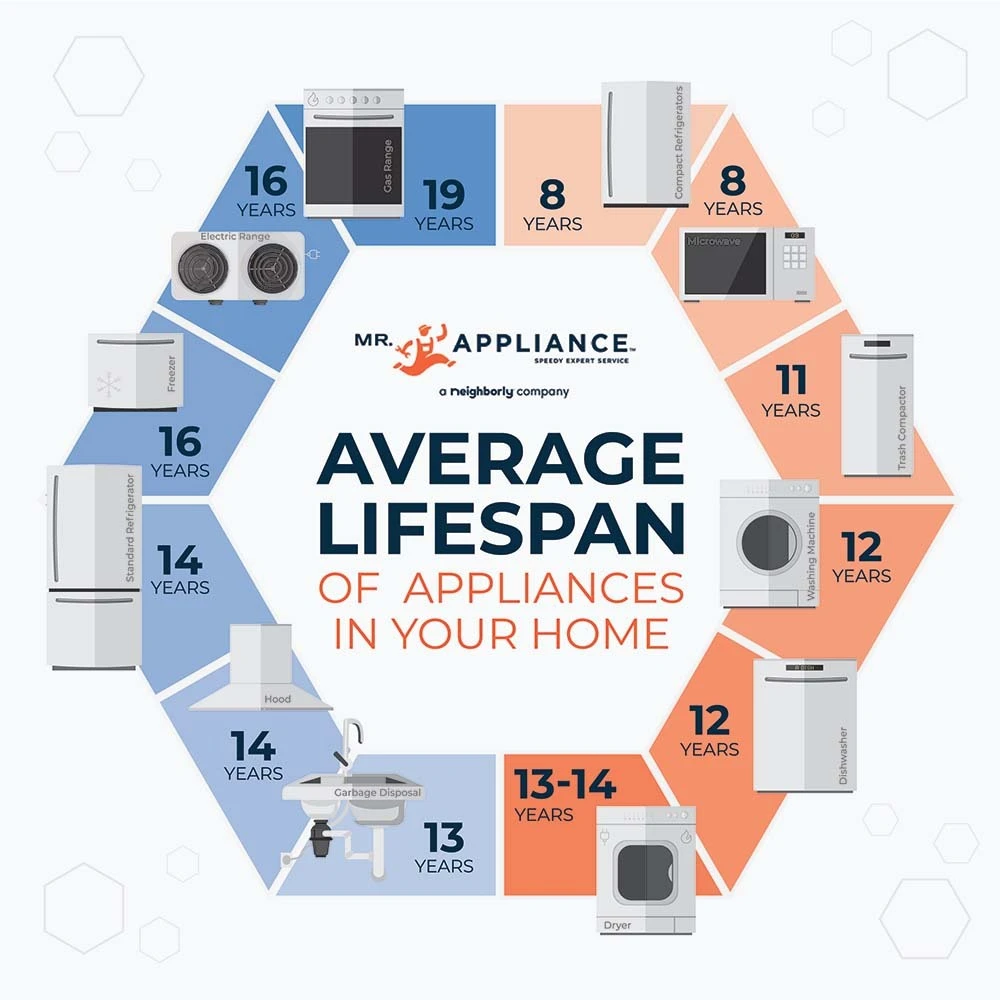 You can trust us for speedy, expert service! Book your service by calling us. You can also book your service online!
What Residential Appliance Repair Services Do You Offer?
You can turn to us for a variety of services and repairs! We can service many brands, makes, and models.
Kitchen Appliance Repairs
Our kitchen appliance repair services include:
Freezer repair
Ice machine repair
Dishwasher repair
Oven, stove, and range repair
Garbage disposal repair
Microwave repair
Vent hood repair
Wine cooler repair
Trash compactor repair
Laundry Room Appliance Repair
In your laundry room, we offer:
Washing machine repair
Dryer repair
Whether your favorite appliance needs a maintenance service performed or a broken part replaced, our team will thoroughly inspect the system, locate the cause of your problems, and provide a solution that is long-lasting and extends the lifespan of your unit.
Need expert home appliance repair near you? Book your service online or call us. We can repair all major appliances!
Why Choose Our Colton Appliance Repair Company?
When you choose Mr. Appliance as your go-to appliance repair company in Colton, you're not only picking to work with a locally owned and operated business. You're choosing to also work with a national brand. A national brand that ensures the highest standards are met, every time through proven processes and extensive training.
Our customers love our:
Flexible and convenient scheduling
Local and friendly support specialists
Experienced and trained repair technicians
Honest and up-front pricing
Part and workmanship guarantee
Best part? We have the experience needed to work on just about any make or model of appliance you have, ranging from Samsung and LG to Whirlpool and Kenmore. Our wide array of knowledge and experience, and quick service, are just some of the many things that make our team stand out among the rest.
At Mr. Appliance of Colton, we're backed by over 200 positive reviews. See why our customers love our services by visiting our appliance repair reviews page! And check out our special offers page to save money on your appliance repair.
Laundry and dishes can quickly pile up without help from your appliances, so if your home's kitchen or laundry appliance is on the fritz again, give us a call to request help!
Frequently Asked Questions
How do I fix my refrigerator that is not cooling?
Here are a few things to check!
Make sure your fridge is plugged in.
Was your fridge's thermostat inadvertently bumped? If so, reset the temp!
Check the breaker to ensure it hasn't tripped.
Is your fridge stuffed to the brim? Toss out old food and make sure the cool air vents aren't blocked.
Have you cleaned your condenser coils lately? If not, now is a great time to clean those!
If you try these and still have a warm fridge, give us a call and we'll take a look!