Exceptional Residential Appliance Repair When You Need It
Many families consider the kitchen the heart of the home, where everyone gets together and talks about their days over a delicious meal. When major appliances like the refrigerator stop operating, it can impede the tranquility a family is used to. Fortunately, Mr. Appliance of Baytown offers refrigerator repair services for communities in and around Baytown.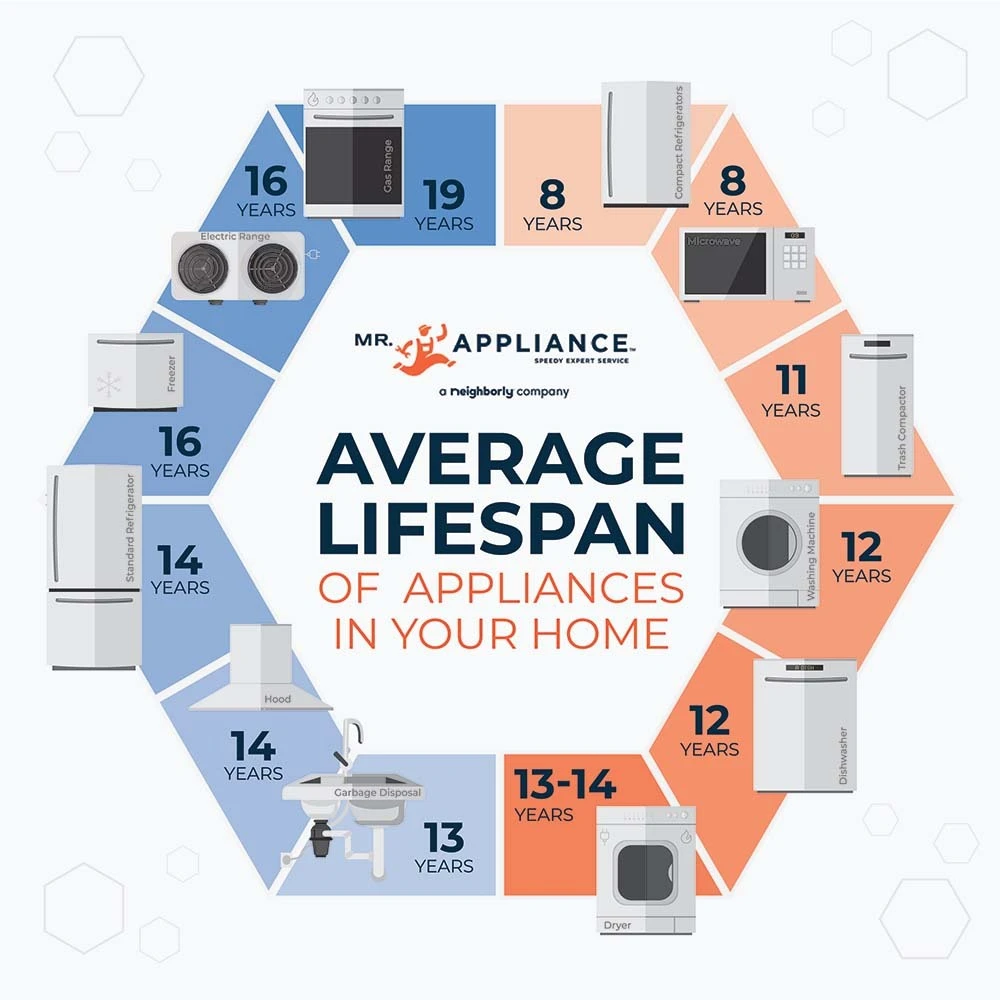 Our licensed and certified appliance repair professionals have worked with various refrigerator makes and models, from French doors and mini fridges to freezerless and built-in refrigerators. There's almost no refrigerator type we haven't repaired, so you can rest assured that we'll thoroughly assess the issue and resolve the problem quickly.
Whether your fridge won't turn on or the thermostat is broken, we have state-of-the-art equipment and appropriate parts to repair your appliance in one visit. We know you don't have time to wait for an efficiently functioning refrigerator, and we won't have to.
Call when your fridge is on the fritz and get exceptional appliance repair in Baytown today.
Why Do I Need Professional Appliance Repair Services?
Performing DIY refrigerator repair might seem like a good way to save money, but you may create more issues beyond just a broken appliance. It's important to always allow a licensed professional to work on your refrigerator to prevent various pitfalls.
You need professional refrigerator repair to avoid:
Injury and accidents – When you're unfamiliar with appliance repair, mistakes are bound to happen. Unfortunately, those mistakes could lead to more costly repairs or replacements and potentially severe injury.
Breaching your warranty – Do-it-yourself projects can be fun, but not when the efficient function of a major appliance or a warranty hangs in the balance. If you cause further damage to your appliance by trying to fix it yourself, you may breach your warranty, which could void your warranty company from covering the repair costs.
Creating more issues – Shortcuts in appliance repair can mean long-term issues that take more of your time and money to fix later.
Not everyone is licensed or equipped to handle a tedious job like refrigerator repair, but for good reason. The good news is Mr. Appliance of Baytown has the know-how and tools to do the job right.
Why Mr. Appliance Is Your Preferred Repair Expert
So many appliance repair companies promise the world but leave something to be desired. Our Baytown repair pros are customer-focused experts, always considering your needs first.
Additionally, our team is preferred because:
We offer an industry-leading warranty on parts and workmanship.
We work around your schedule because your time is important.
We have experience repairing brands, including Fisher & Paykel, KitchenAid, Viking, etc.
We are locally owned and operated.
We offer upfront and honest pricing so that you're not surprised by the final bill.
We conduct ourselves professionally and follow a strict code of ethics.
When you hire our technicians to complete refrigerator repairs, you'll get peace of mind, satisfying results, and an appliance operating at peak efficiency once again.
Schedule your appointment or call to get started.
</p